Bio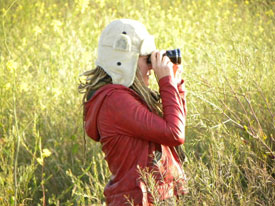 AMY BELLING, CSC
Director of Photography, IATSE Local 669
Amy Belling, csc is a Canadian Society of Cinematographers nominee and a multiple Leo Award winning director of photography with a Master of Fine Arts in Cinematography from the American Film Institute Conservatory in Los Angeles. Belling's latest feature, YOU CAN'T SAY NO is the US romantic comedy starring Peter Fonda, Marguerite Moreau and Hamish Linklater, which shot in Sonoma, Northern California. As a 2nd unit DOP, Belling worked with the legendary John Bailey, ASC on Greg Kinnear's directorial debut PHIL (2016) starring himself, Emily Mortimer, Luke Wilson, Jay Duplass, Bradley Whitford, Robert Forster and Taylor Schilling. Belling's recent documentaries with the National Film Board of Canada include BEAUTY by Christina Willings (Vancouver/Montreal) and the 2018 CSC nominee for Best Cinematography in a DocuDrama HOLY ANGELS (Northern Alberta/Vancouver) by Jay Cardinal Villenueve.
With director Jamie Travis she lensed the critically acclaimed short films WHY THE ANDERSON CHILDREN DIDN'T COME TO DINNER (2003) and THE SADDEST BOY IN THE WORLD (2006), which screened at the Toronto International Film Festival, Slamdance, SXSW, Rotterdam and Karlovy Vary. Belling shot A.J. Bond's Comic-Con 2009 award-winning short film HIRSUTE (TIFF 2006), MADAME PERRAULT'S BLUEBEARD (Clermont-Ferrand 2011), Bond's genre-bending debut feature film STRESS POSITION (2013)—for which she won Best Cinematography at the 2013 Las Vegas Film Festival—and is in development on his psychological thriller WISTERIA.
On S16mm Belling shot Kris Elgstrand's feature comedy SONGS SHE WROTE ABOUT PEOPLE SHE KNOWS which premiered at the Toronto International Film Festival 2014; was profiled in the American Cinematographer Magazine Nov 2014 issue; won the New Directors Competition at the Nashville Film Festival 2015, as well as awards at festivals in Beverly Hills, San Francisco and Belgrade, Serbia; and was nominated for three Canadian Screen Awards 2016. The American dramedy A REMARKABLE LIFE, starring Daphne Zuniga, Helen Slater, Eric Roberts, John O'Hurley and Mark Margolis, shot in Denver and was released on 40 screens across the USA. Maureen Bradley's comedy TWO 4 ONE (2014) starring Gavin Crawford and Naomi Snieckus, shot in Victoria, British Columbia and premiered as the Opening Gala film at the Available Light Film Festival in the Yukon where it won the Audience Award. Matt Smiley's award-winning feature documentary HIGHWAY OF TEARS (2014), shot in Northern BC and has been released by Netflix. Belling is attached to shoot Kris Elgstrand's C*CKSUCKER CLAIRE shooting in Los Angeles; Brianne Nord-Stewart's MY MOTHER BRIBED ME WITH A CAT shooting in Canada and Europe, and Adria Tennor's features NEVER BEEN BORN and THE ROOT shooting in Los Angeles, CA and Argentina.
She has shot numerous other critically acclaimed films, music videos, corporate videos, PSA's, documentaries, Bravo's television series On Screen! and B-cam operated / 2nd unit DP'd season 1 of the Global reality series UNUSUALLY THICKE starring Alan Thicke, which was nominated for a Canada Screen Award. Having worked on location in Los Angeles, New York, Denver, Toronto, Vancouver, Montreal, Winnipeg, Victoria, Prince George, Smithers, Bella Coola, Santa Barbara, Sonoma, Korea and Haiti, she loves to travel and shoot. The American Film Institute thesis film Belling shot, LE JEU DES SOLDATS (2010), was a National Finalist at the 2011 Student Academy Awards and won gold at the 2011 BAFTA/Los Angeles Student Film Award. Belling lensed Inkblot Media's documentary collaboration (2013) with pre-eminent Canadian visual artist Douglas Coupland for the Volkswagen Museum in Germany, acclaimed Canadian director Mina Shum's HIP HOP MOM (2011), a Striscia TV pilot, a series of commercials for the American Pet Products Association, a music video for the celebrated record production/songwriting team Rockmafia and the holiday special HOW SHANANAY STOLE CHRISTMAS (2011) for Shane Dawson's wildly popular YouTube Channel, which is the fifth most subscribed to channel of all time.
In 2005, Belling attended the Berlinale Talent Campus as a cinematographer delegate where Kodak highlighted her work. In 2006, Belling attended the Toronto Talent Lab, for which she created a self-portrait which was chosen by Motorola to screen as one of two trailers at the Toronto International Film Festival that year. Belling is the recipient of the 2007 Kodak Image Award, the 2009 Daryl Duke Scholarship, UBC's 2010 Outstanding Young Alumnus Award, the 2011 Leo Award for Best Cinematography for MADAME PERRAULT'S BLUEBEARD and the 2012 Leo Award for Best Cinematography for LE JEU DES SOLDATS.
Belling resides and works between Los Angeles and Vancouver, holding passports and work visas for the United States, Canada and the EU.
RELATED EDUCATION
| | |
| --- | --- |
|  2008-2010 |  American Film Institute Conservatory, Cinematography Fellow – Masters of Fine Arts |
|  2006   |  Toronto International Film Festival Talent Lab, Producer participant |
|  2005  |  Berlinale Talent Campus delegate, Producer/Cinematographer |
|  2005 |  Langara College, Short Screenplay Writing |
|  1998-2003 |  The University of British Columbia BA Film program & BA Theatre program |
|  2002 |  William Davis Centre for Actors' Study |
|  2000  |  RMIT University in Australia, Exchange Abroad Program |
|  1999  |  Vancouver Film School courses, Flagperson & BC Film Industry Orientation |
|  1996-1998 |  Film & TV Production Program at Brookswood Secondary, Langley, B.C |
|  1997  |  Gulf Islands Film and Television School, Galiano Island, B.C.  |